You're a real trooper.
I love receiving that compliment and I'm known to frequently dole it out myself.
Other versions of it go something like this: You're a hoss. You're super tough. You roll with the punches and keep on rolling.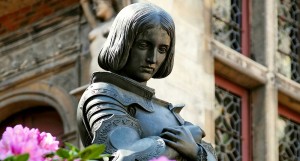 When I hear these affirmations, I envision a thick-skinned warrior woman, covered in armor.  No obstacle can get in her way.  She is invincible.
My first pregnancy set me up to achieve full "trooper" status.  Aside from experiencing some morning sickness and heartburn, the nine months flew by without incident and ended in a birth that went miraculously as planned. Morphing into a new mom wasn't quite as seamless, but after I figured out breastfeeding and sleeping, I shifted things into cruise control and focused on falling in love with my new little guy.  And fall in love I did.
I've got this pregnancy and motherhood thing down, I thought.  I'm a real trooper.
When I became pregnant with Baby #2, small cracks began appearing in my armor.  This time the path to parenthood wasn't so smooth.  The pregnancy was stressful – a diagnosis of placenta previa, three deaths in our extended family and a little toddler with sensory issues who wanted to prove that the Two's really are Terrible.  When the due date came and went – and then went a little further – our doctor made the decision to induce.  My water was broken, the pitocin was pumped into me and that sweet little baby practically rocketed out of my body.  I was left feeling drained and wary, unsure if I was ready to care for two babies under the same roof.
As I've written before, our challenges did not end there.  Our two-week-old baby boy was diagnosed with a medical condition that sent us back to the hospital for observation and surgery.  Ten days later, my little newborn and I received the great news that we could return home.  But honestly, there was a part of me that didn't want to leave the hospital, a part that was scared to manage my sickly newborn and testy toddler on my own.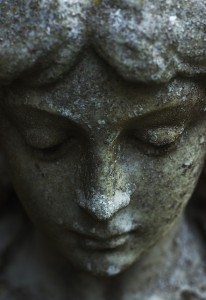 I wanted to be a trooper.   I wanted to roll with the punches and keep on smiling.  Looking back, I was terribly depressed and not coping very well.  I cried a lot during the first few months of being a mother of two.  When my husband would come home after a 12-hour work shift, he often found me standing in the driveway, shoulders slumped, desperate for relief.  Occasionally, while sitting on a girlfriend's couch or hovering on a phone call, I would let my guard down and let the tears flow.  Most of the time, I tucked my emotions in close and put on an act that I had everything under control.  Put on an act that I wasn't struggling with postpartum depression.
If I could hop in a time machine and go back to that year, I would sit myself down and have a stern talk. "Listen here girlfriend, you don't have to be so strong.  And you definitely don't have to do this all on your own.  Now is not the time to be a trooper and to maintain an illusion of perfection.  Now is the time to reach out for help and say, THIS IS HARD, damn it."
"And let me tell you something else," I would add before jumping back in the time machine with a flourish. "It won't always be this hard.  Bit by bit, it will get easier and you'll get your snap back.  You'll go back to work.  You'll go out on the town.  You'll even co-create a super cool blog (wink, wink).  But right now, it is hard.  So let's take off the Wonder Woman costume and call in the troops.  That's an order!"
And back to the future, I would zoom.
The saying goes that "the shoemaker's son has no shoes."  Well in my case, the counselor didn't get counseling.  If I had to do it again, I would pile on the help and support so high, I would be drowning in it.
Being a trooper is an admirable thing, but being a new parent who acknowledges when she or he is struggling and seeks help is even more admirable.  When you have a new baby, there is no better time to give your armor, your shields and your weapons a rest and call in reinforcement.  Let others hold down the fort and sometimes hold the baby.  Let others prepare the meals and maybe wash the dishes.  Let others care for you so that you can care for your kids.  I definitely wish I had.
Here's to Sanity and Time Machines,
Kirsten