This week's Muse features a guest writer and friend, Phyllis Brasenell.  Phyllis is a DONA certified birth doula (check out her amazing Wednesday Wisdom piece on being a doula) and the owner of AustinBorn, a center for expecting and new parents. She currently serves as President of the Central Texas Doula Association.  Baby Proofed Parents and Austin Born just formed a beautiful new partnership, and we're so proud to promote their awesome services in the Austin birth community.   Stay tuned for some amazing Baby Proofed/Austin Born workshops and collaborations coming up in the very near future, and thank you, Phyllis, for sharing your insightful writing with us!
Four Births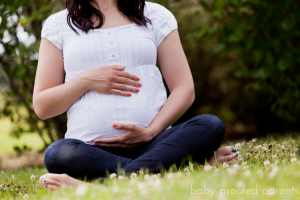 I still remember the very first birth I supported as a doula. It was my client's fifth baby; we had a wonderful midwife attending, no interventions involved and we all made it home in time for dinner on that Friday afternoon. Pretty unheard of in the unpredictable world of birth, so I counted myself very lucky.
In the past couple years since that day, I've supported many dozens of births and very few of them as straightforward as that first. In my work, I've been invited into a woman's life at one of her most intimate and vulnerable moments because the truth is that becoming a mother is a transformative evolution whether it's a first baby or a fifth.
It's a rebirth. Everything is new again. Who are you as mother? How will this role be different than all the others in your life? Seeing a baby take its first breath still leaves me in awe but watching a mother be born is just as powerful. Even if it's not your first baby you now have a completely new family. At every birth I support, I'm constantly reminded that I'm witnessing four births: the birth of a baby, the birth of a mother, the birth of a father, and the birth of a family.
These births are going to change you and that can feel overwhelming and even scary but I encourage expecting parents to dive in. Look within and listen: What matters to you? What excites you about this new baby and what's keeping you up at night? There are no wrong answers, friend.
Here's to Growth and Happiness,
Phyllis Brasenell