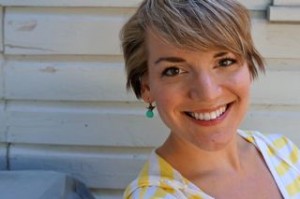 Meet Phyllis Brasenell.  Phyllis is co-owner of AustinBorn, a boutique doula collective meeting the needs of parents from pregnancy to birth to early parenting.  Phyllis is a DONA-certified birth doula and DONA-trained postpartum doula, with diverse experience including multiples, single parents, surrogacy, VBAC, home birth, and still birth.  She currently serves as the Vice President of the Central Texas Doula Association. Phyllis is passionate about supporting women and their families. Before becoming a doula, she worked with pregnant teens and teen moms to complete their education and gain independence.  As a volunteer with the UN World Food Program in Ghana, she supported the well-being of breastfeeding women and children.  I have loved interviewing women like Phyllis for our BPP Wisdom treasure chest – but there's one downside.  I repeatedly think, "I wish I had known you when I was pregnant!"  We are excited to highlight her compassionate perspective as a doula, and hope it encourages pregnant moms to seriously consider enlisting this beautiful form of support.
BPP: Please describe the role a doula plays during a woman's pregnancy and the baby's birth.
PB: We compliment the care of a doctor, midwife, or nurse by providing non-medical care for the mother and her partner with continuous informational, physical, and emotional support before, during, and after birth. I like to think of us as a knowledgeable guide helping mothers achieve a positive birth experience, as they define it.
BPP: What drew you to becoming a doula?
PB: My background is in social work and education with girls and women (with a brief stint in the corporate world for good measure). I became a doula because I saw my friends starting their families and feeling unsure and afraid of the process. I loved the idea of helping women to feel more confident in pregnancy, birth and parenting while also bringing their partners more actively into the process.
BPP: What are some specific ways doulas advocate for laboring moms in the hospital setting?
PB: We don't speak on behalf of mothers or their partners because we encourage them to find their own voice. We create the opportunity for mothers to advocate for themselves by making sure they're receiving and understanding information. So for instance, in the hospital setting if an intervention is proposed I'll remind mom to ask "BRAIN" – Benefits, Risks, Alternatives, what does my Intuition say, and what happens if we say No?
BPP:What advice do you have for fathers/parenting partners on how to best support a laboring mom?
PB: The first is to look after yourself! This seems counterintuitive but you need to care for yourself so that you can fully care for a laboring mom. Make sure you're eating, hydrating, resting, and using the bathroom. My second piece of advice is to be present. There's no magic trick for supporting a woman in labor because only she can birth the baby. But feeling loved and held by her partner does wonders for her emotional state and the physical production of helpful hormones. Now's not the time to be on your smart phone or tablet. And if in labor a partner forgets everything they learned in childbirth education class, just repeat "I love you. You're strong. You're doing it."
BPP:You've talked about how many people see doulas as a "luxury item."  How do you counter that belief?
PB: The evidence for continuous labor support is there– births with doulas have lower rates of intervention (including c-section) and higher rates of satisfaction. We're also endorsed by ACOG as one of the most effective ways to improve labor and delivery outcomes. But we're rarely covered by insurance which means the care of a professional doula is an out-of-pocket cost.  I encourage parents to think of having a doula as an investment– all the products and stuff we buy for new baby will fall by the wayside but a mother and her partner will remember the day their child was born forever.
BPP: What parts of the birth process/caring for a newborn do you find moms are often unprepared for?
PB: No one is better prepared than a pregnant woman! She's reading stacks of books, taking classes, and going into the hospital or birth center with multiple bags packed. But we don't do a lot of the emotional work needed for the birth process, especially breaking through fear and anxiety. Along those same lines, not many moms are prepared for a departure from their birth plan. They'll have a very particular idea of how they want it to go and it can be very jarring when there's a change. I try to emphasize that it's best to prepare ahead of time while also knowing that we can't go into labor/birth with the chapters pre-written– birth is a story that unfolds as you go.
Caring for a newborn also throws emotional curve balls. Many moms hear one of two stories: the blissed-out new mama where everything with baby is peaceful and easy or the struggling new mama who is sleep deprived and weepy. Not many moms are prepared for the fact that there's room for both. We don't like conflicting emotions but it really is normal to feel totally in love with your new baby and also missing your old life. That's okay. You can love motherhood and sometimes kind of hate it at the same time and still be an amazing parent.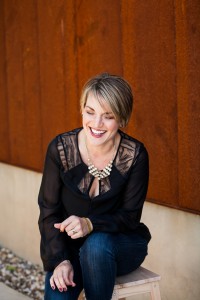 BPP: What are your favorite and most challenging parts of being a doula?
PB: My favorite part is getting to know so many diverse families from different walks of life, and I'm still in complete awe at every birth I support. It's funny because at once it's an ordinary process (truth time: it's a bodily function!) but also absolutely remarkable and trans-formative. I love seeing partners look at each other after their baby is born and say, "We did it!" But the challenging part of being present at such an intimate and intense time is that it can be emotionally and physically draining. We put a lot of love and energy into the families we work with and it usually takes a couple days to recuperate from a birth. The hours and unpredictability are also tough, but now I have two partner doulas and a call schedule which helps, because we know we won't be away from our own families for more than 24 hours at a time.
BPP: What are some misperceptions about doulas you'd like to correct?
PB: There are three biggies:
That we'll be at odds with your doctor/midwife/nurse or try to persuade you in medical decision making. Really, we consider ourselves a member of your "birth team", and it's in everyone's best interest if we communicate/work well with your other providers. And sure, we'll be a sounding board as you process information, but we trust you to make your own choices.
That we will push an agenda. Do we believe birth is a normal and safe process? Absolutely. Do we think breastfeeding is great for mom and baby? You betcha. But above all else we are pro-mother and we respect how she chooses to give birth and parent.
That we'll replace the partner, but our goal is actually the opposite! Prenatally, we talk a lot about the role the partner would like to have at the labor/birth and how we can facilitate that. It looks different for everyone, but it often means reminding the partner of labor comfort measures, reassuring them that everyone is doing well, or "spelling" them so they can grab a sandwich or shower without leaving mom to labor alone.
BPP:  If you had to give one sanity-saving tip to new parents, what would it be?
PB:  In the first couple months postpartum, meal calendars are a must and I swear by a chore list for visiting guests (I find that friends and family really want to help but aren't always sure how).
Also, put down the books! Okay, okay, don't put down all the books, but what I mean is this: do educate yourself so you have a good baseline of information going into parenting. But also know that no one and no book will know your new baby like you do. Learn your baby.
Thank you Phyllis, for sharing your wisdom! You and your team are an amazing resource for expectant parents everywhere.
C & K ♥
Featured Photo Copyright: macsim / 123RF Stock Photo